Outcome Measurement Made Easy
for Public Libraries
Resources and Tools to Create Surveys and Analyze Outcome Data
396,398
Responses collected through public library surveys
2,296
Public libraries have created surveys
Public Library Updates
New Feature & Webinar: Sustainable Development Goals (SDGs)
Tag Project Outcome surveys with one or more SDGs and track results by goal. Register for a free webinar on April 5 to learn more. Read this new resource to learn about the goals, why they matter to public libraries, and how to use them when you measure the outcomes of your library programs and services.
On-demand webinar: Project Outcome 101
New to Project Outcome? View this webinar recording for an introduction to everything the toolkit has to offer for public and academic libraries. Learn how to measure meaningful learning outcomes at your library and how Project Outcome can help at every step in the process, from administering surveys to presenting the results.
Case Study: Programming during a Pandemic
During the COVID-19 pandemic, Sarasota County Libraries and Historical Resources in Florida experimented with a new service model to safely connect with patrons, offering themed grab-and-go kits. This case study details their learning from the process of evaluating this new service (published Jan. 2023).
Project Outcome Live News
What is Project Outcome?
We help libraries understand and share the true impact of their services and programs with simple surveys and an easy-to-use process to measure and analyze outcomes. Project Outcome is a free toolkit offering libraries access to training, data analytics, and standardized surveys that measure outcomes in key library service areas:
Service Areas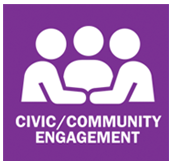 Civic/Community Engagement
Services to inform, enrich, preserve, and promote community engagement, ranging from government issues to recreational activities. Examples include: Cultural Activities, Government Services, or Civic Engagement services and programs.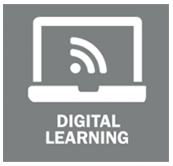 Digital Learning
Services to access technology, build technology-related skills and confidence, and make beneficial use of digital resources and services to meet patron needs. Examples include: Technology Usage Skills, Internet Education, or Computer Education services and programs.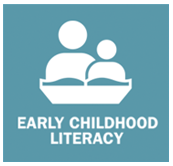 Early Childhood Literacy
Services to improve early literacy and learning skills to prepare children ages 0-5 for school. Examples include: Storytime, Parenting/Child Development, or Every Child Ready to Read services and programs.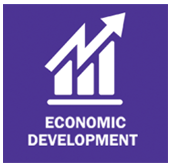 Economic Development
Services to improve business start-up and development skills. Examples include: Business Development or Starting Your Own Business services and programs.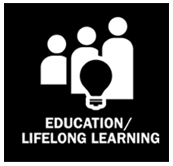 Education/Lifelong Learning
Services to gain and impart new knowledge and skills, improve academic performance, and engage in a variety of lifelong learning activities. Examples include: Book Club Reviews, Author Discussions, Education Classes or Labs, or Bookmobile services and programs.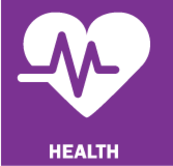 Health
Services to improve the health of patrons and their families. Examples include: healthy cooking, healthcare information, exercise, or health and wellness services and programs.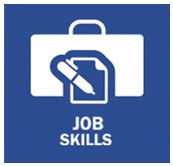 Job Skills
Services to improve the skills needed to find and apply for jobs and advance careers. Examples include: resume help, job fairs, or job search services and programs.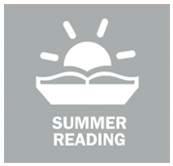 Summer Reading
Services to provide fun, engaging, and continuous reading opportunities throughout the summer and limit learning gaps for school-aged children. Examples include: Summer Reading for Adults, Teens, and Children.